COACHES BLOG, NEWS & UPDATES
Tuesday, November 05 2019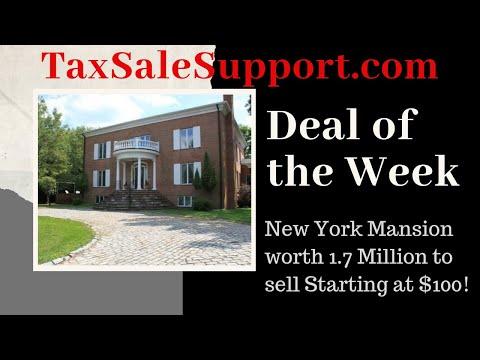 Wow, you won't believe the property that was offered in the New York Tax Deed Auctions. In these Deal of the Week Video's we review several deals including a NY Mansion valued at almost 2-Million. Plus we review a custom Home, Bowling Alley, Dollar Store, Boat Harbor and even a Days Inn hotel. Check out all the video details below.
NY Million Dollar Mansion Tax Deed: https://youtu.be/0vwyQ7qQyPY
Dollar Store/Bowling Alley 4-Sale: https://youtu.be/k3q4JqDEs8o
New York Days Inn Hotel: https://youtu.be/WZpk0fE5QQM
500K Custom NY Home: https://youtu.be/ZOMoGFIJeBk
Boat Harbor/Storage 4-Sale: https://youtu.be/v5E8co3z9RU
These Really are pretty incredible properties offered at the Government Tax Auctions. Stay tuned for many more updates and news on TSS.
Thanks SJ Swenson